Hello
Ciao
Bonjour
Guten Tag
Aloha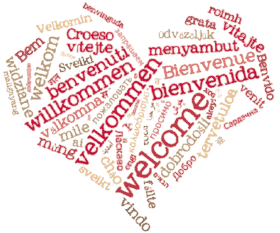 Shalom
Hola
Hej
Kon-nichiwa
Olà

Diese Seite ist auf Deutsch verfügbar


Esta página está disponible en español
Free hikes on the Salève
Every Sunday, hikers meet at 10 am at the terminus of bus 8 in Veyrier-Douane (route du Pas-de-l'Echelle 111, 1255 Veyrier and not in Veyrier-Tournettes), 100 meters from the customs on the Swiss side, departure at 10:05 am precisely (we are waiting for the bus leaving from the Cornavin station at 9:43 am). A representative of the Association Genevoise des Amis du Salève (AGAS) will be waiting for you in any weather. There is no need to register in advance. Depending on the number of volunteer guides present, several itineraries may be proposed. Depending on the chosen circuit, count on 5 to 8 hours of walking, including 3 hours of ascent at a steady pace (800 meters of altitude difference). Departure on foot from the meeting point. Good walking shoes (crampons in winter if ice, hat and sun cream in summer), one or two sticks to share your weight to save your joints (they will thank you later...), waterproof jacket, passport, money, picnic and drink as well as a good physical condition are essential.
You must absolutely be in good physical condition and have appropriate footwear (no sandals, flip-flops, etc!) The Salève is a real mountain, the second deadliest after the Mont-Blanc in Haute-Savoie.
Be sure to bring enough water as there are no sources along the hiking paths on the Salève.